Aquascaping Services for Lancaster County, PA
Make your dream of a functional and beautiful outdoor water feature a reality with aquascaping services from Castlerock Landscape & Lighting.
Many of our clients have told us over the years that they dream of having a beautiful water garden in their backyard. With the right planning and suitable space, a water feature can be added to your home or business, increasing its value and providing an outdoor oasis to enjoy throughout the year.
Installing aquascaping features takes time and planning. Our most successful aquascaping projects involve working with the homeowner to plan the best size, location, and features for their water garden.
Looking for a water feature with less maintenance? Consider a pondless waterfall, which allows you to enjoy the serenity of a waterfall feature without the upkeep of a standard pond.
Aquascaping goes hand-in-hand with our other services. Add a water garden as a part of a larger landscaping project, or consider a water feature with your hardscaping patio.
Our services include:
Pondless waterfalls
Koi ponds
Standard ponds
Water gardens
Interested in aquascaping options for your home or business? Call us at (717) 464-2600, or send us an email using the form below and we'll reach out promptly.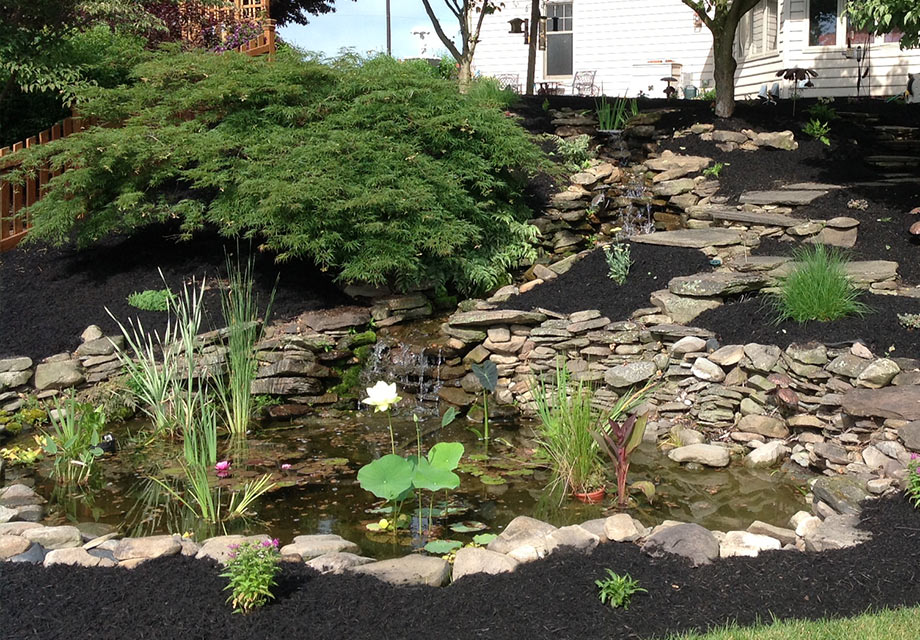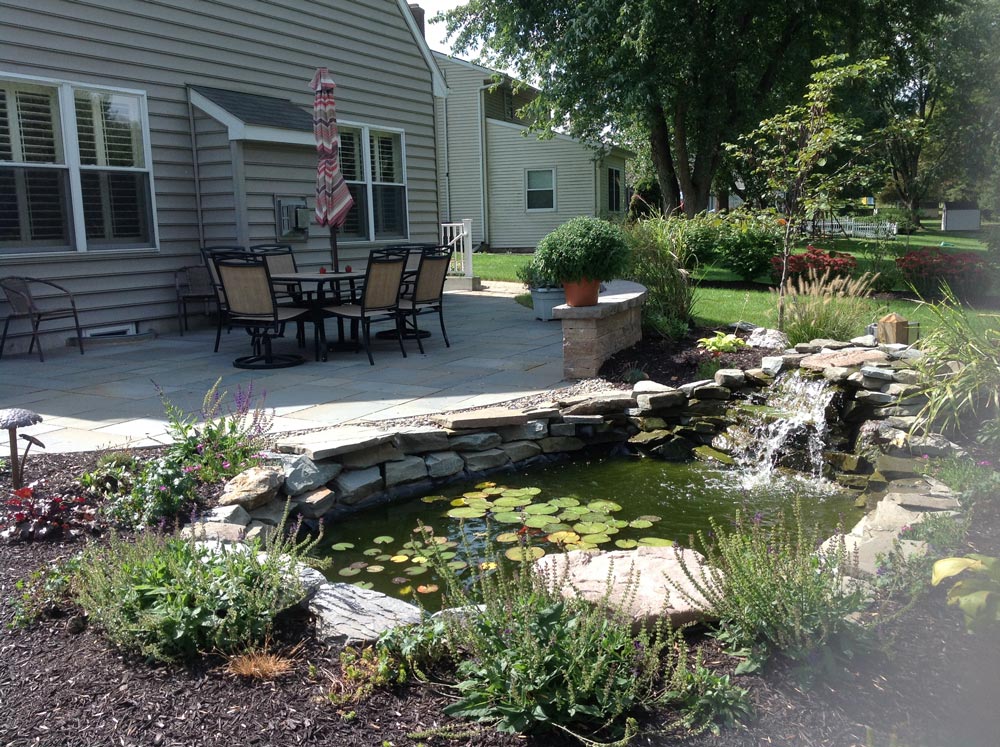 Aquascaping Services Quote Request
If you'd like more information about how we can help you with your water garden installation needs in the Lancaster area, fill out this form and we'll get back to you right away.